LIVE PREMIERE TONIGHT, DECEMBER 20 AT 7:30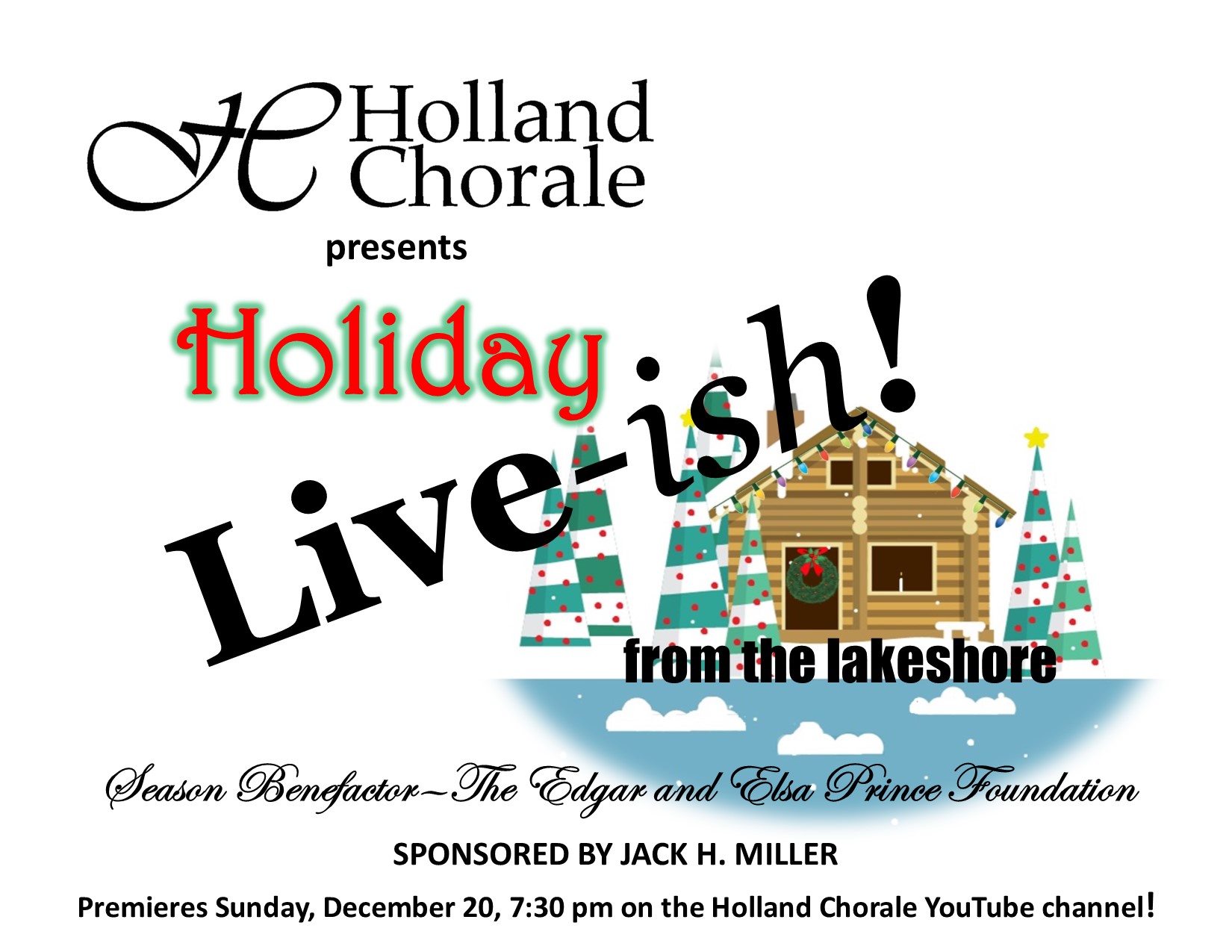 We hope you will 

enjoy this beautiful program of holiday favorites performed by:
The Holland Chorale – full Chorale and individual Women's and Men's selections

Kristin and Aaron Goodyke (organ duo)

Chancel Choir of Park Church – Grand Rapids

Kurt and Judi Stroh (Handbell duo)

Organ solo by Rick VanOss with handbell accompaniment

The Handbell Choir of First Reformed Church – Holland.
SUBSCRIBE TO OUR YOUTUBE CHANNEL TO SEE OUR MUSIC MONDAY VIDEOS AND OTHER VIDEO HIGHLIGHTS!
60 years…wow!
Sadly our 60th performing season 2019-20 had to end abruptly as did so many other events in the arts community.  However, we continue to celebrate what 60 years of performing for our community means to us.  Watch and read below for some thoughts and reflections.