Grand Night for Singing
May 23, 2019 at 6:00pm
Baker Lofts
217 East 24th Street
Holland, Michigan 49423
Thank you for joining our family of artists and supporters.
We hope you had a wonderful evening and hope you continue to dream with us of what we can do to support the Holland Chorale in our 60th Anniversary Season.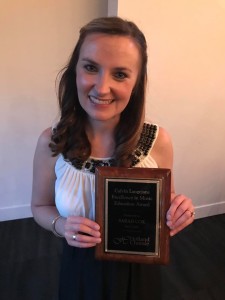 Congratulations to Sarah Cox of Holland High School Vocal Music, the first recipient of the Calvin Langejans Excellence in Music Education Award.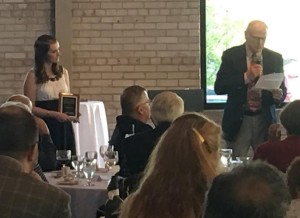 Many thanks to our performers for their hours of preparation and  magnificent performances!
Ah! Men(Jim DeJong, Gary Gramer, Roger Nyhuis, Jeff Peerbolt)
MartyAmon
Margie Amon
Abby Blystra
Isabel Bos
Trent Broussard
Sarah Cox
Jean Lemmenes
JeffPeerbolt
Trio(Jessica Hronchek, Diana VandeWater, Jennifer Meyer)
Pam Wells
Riley Wells
We want to thank our Corporate Sponsors for this event:
Bosgraaf Homes
Cunningham Dalman PC
Edward Jones, Lee D Bosko
First (Park) Congregational Church
Greenmark Equipment
Lighthouse Group
Peerbolts Inc.
A standing ovation to these individuals who sponsored tables:
Carol Bechtel & Thomas Mullens
Ruth & Terry Hofmeyer
Alena & Brian Howard
Calvin & Yvonne Langejans
Jeff Shimp
Luanne tenHarmsel
Thanks also to these parties who helped with this event:
Keyboard World
Pat's European Flower Market
Saunders Family Bakery
Kim Lemmen and Gilmore Catering
Honorary Event Chairs: Cal and Yvonne Langejans
GNFS Committee: 
Carol Bechtel (chair)
Jennifer Brunk
Liz Colburn
Alena Howard
Janet Morrow
Debby Wachter