To learn more about staff, singers, supporters and the music for today's concert use the menu above to navigate through our website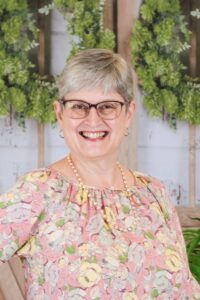 Welcome to our annual holiday concert featuring familiar favorites of the season. In this first live concert by the Chorale since December 2019, we are pleased to share the stage with guests, The West Michigan Children's Choir, Phyllis Miner on harp, and Aaron Goodyke on organ.
The Holland Chorale 2021-22 season, "ALL TOGETHER NOW!" is here to bring the love and joy of music to you, our patrons and friends. We invite you to join us this spring for Beethoven to Beatles on March 27, and Beethoven Symphony No. 9 on April 30, along with the Holland Symphony Orchestra and Hope College Choirs. 
Thank you for partnering with us in our mission to fill our community with the inspiration of choral music.
Enjoy the concert,
Jean Lemmenes
Holland Chorale Board President