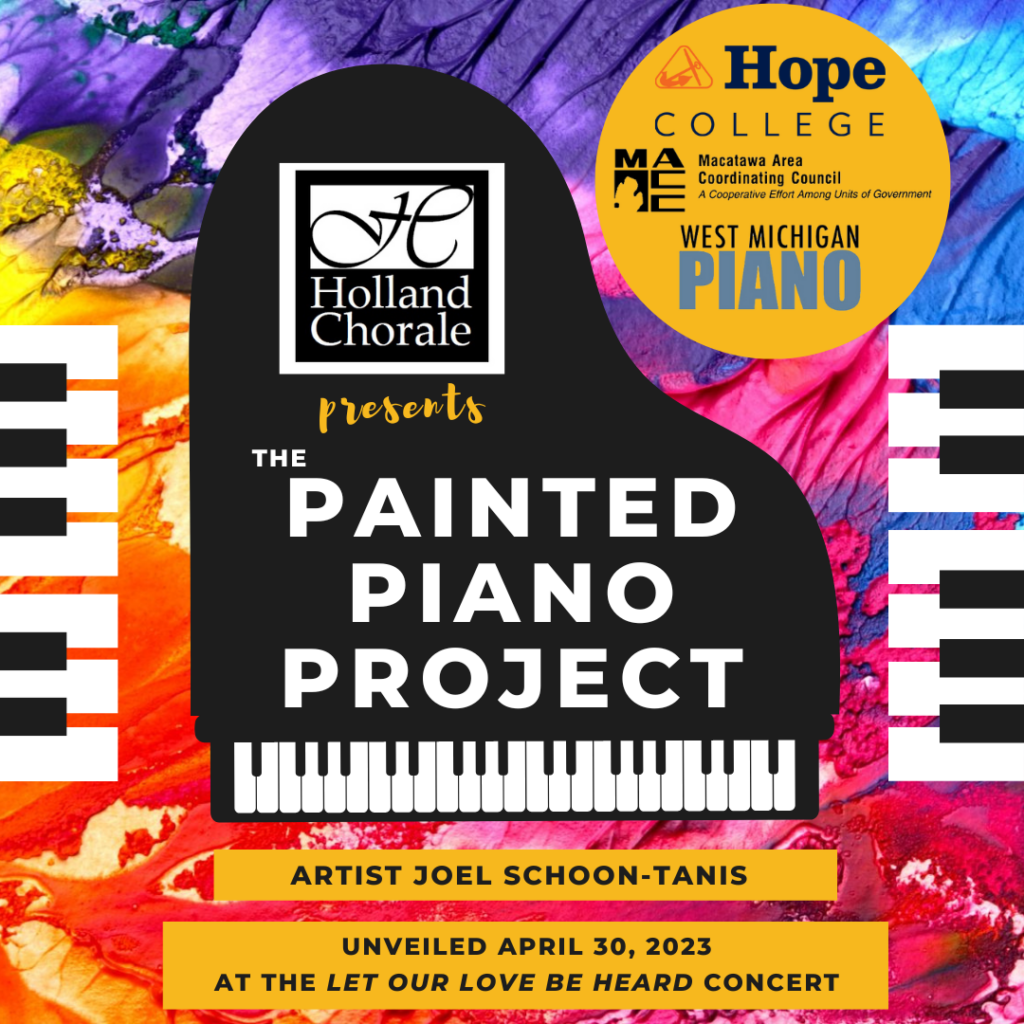 The purpose of the Painted Piano Project is threefold: 1.) To bring music to inspire the public through means of a public performance while also allowing the Holland community access to the instrument; 2.) To create collaboration between the visual and performing arts; and 3.) To provide a Holland Community organization with a quality instrument while fostering new relationships. Area artist Joel Schoon Tanis has painted a baby grand piano that will be given to the Boys & Girls Club of Greater Holland. The project aims to spark impromptu music-making and connections that will create spontaneous moments of joy and community, and bring people together. Before the dedication of the piano, the Holland community will have access to play this piano, and the Holland Chorale and other area musicians will use the piano in performances. The piano is currently housed in the Jack H. Miller Center for Musical Arts on Hope College's campus for all to see.
An anonymous donor has graciously donated a match up to $5000 for this project in memory of Reverend Dennis DeWitt. A Go Fund Me page has been setup to raise funds – a link is provided below:
https://gofund.me/1648539a.https://www.gofundme.com/f/the-painted-project-by-the-holland-chorale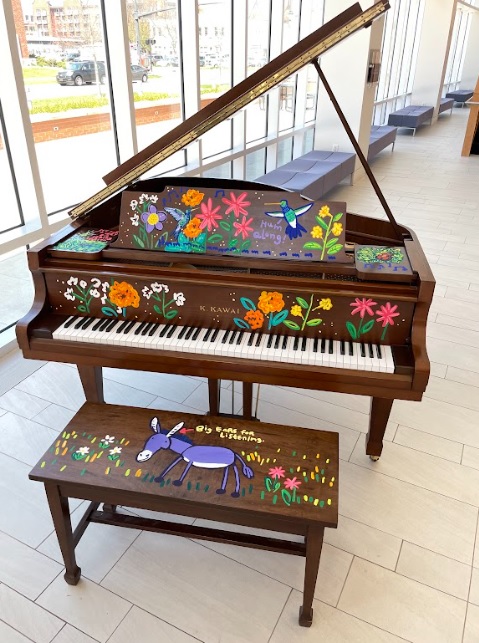 Would you like to participate in a summer community concert series so we can hear the painted piano come the life? Sign up to play piano, sing, or play another instrument~ Contact Sarah Vandenbrink at vandenbrink@hope.edu for more details! And check frequently for a schedule of these performances.